Application Exercise 8o: Other people's views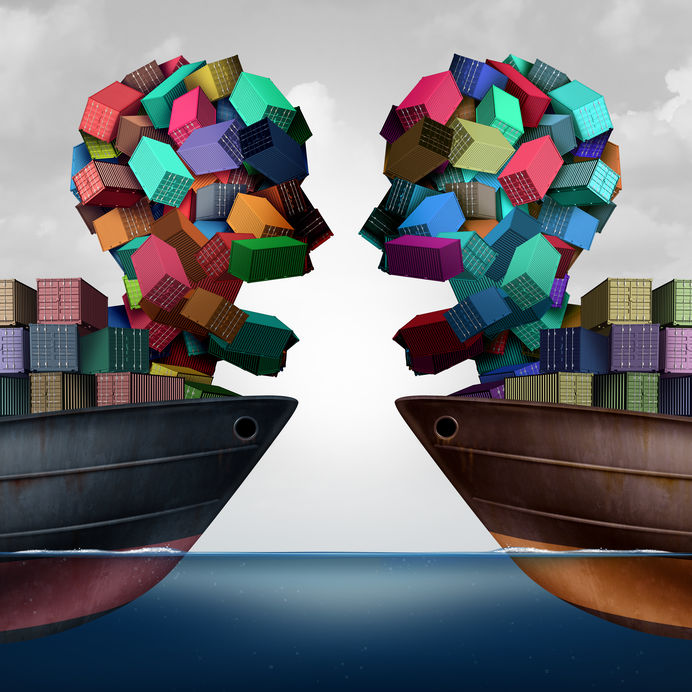 A former worker in the Ford factory in Geelong, who lost their job when Ford relocated all its production to lower wage countries.

Prefers trade protection -as the removal of significant tariffs on imported vehicles has led to the closure of vehicle manufacturing, and the loss of thousands of jobs, including theirs.

An office manager in a dental practice whose staff rely on imported dental equipment.

Prefers trade liberalisation – as their company needs to pay tariffs on imported equipment, which raises their cost of production.

A worker in a water-bottling plant in Fiji whose product is exported to Australia

Prefers trade liberalisation – as their job is a direct result of the integration of global trade and the ability of their employer to access the Australian market in order to sell a product that the country has in abundance, raising the living standards of their whole community.

A farmer who exports their wheat to Japan

Prefers trade liberalisation – as the widespread removal of tariffs across the global agricultural markets has opened up the Japanese (and other) economies to Australian exports. As a result, the farmer now has a larger market for their wheat and receives a higher price most years.

A maker of bespoke handbags, whose small factory is based in Melbourne

Prefers trade protection – as the influx of cheap accessories from overseas has meant there is enormous competition in the market for handbags. The maker can't compete with the low wages paid in countries where the imported bags are made and is convinced that the workers in those factories are being exploited anyway. It would only be fair to make the importers pay a tariff to protect the local bespoke businesses and create a 'level playing field.'

A lobster farmer in Tasmania

Prefers trade liberalisation- because until recently China was the lobster farmer's largest market. Since they reintroduced protection and limited Australian lobster imports, the farmer has lost a significant amount of their market, and the price of their product has fallen.

A shareholder in BHP

Prefers trade liberalisation – because the ability to operate across many countries, and relocate production to locations with lower wage costs has improved the company's profitability and the return on the shareholder's investment.

A worker in a large Bangladesh factory that makes clothing

Prefers trade liberalisation – because it has meant they have a job making garments in a large factory owned by a multinational garment manufacturer, which actually pays better than local employers (although the conditions are not great, and they would like to see more action by consumers in wealthy countries to remove sweatshop conditions in clothing factories in Bangladesh)

A Melbourne-based bus company that buys its new buses from a Chinese manufacturer

Prefers trade liberalisation – because the reduction (and preferably removal) of tariffs on imported buses has reduced the cost of production for the bus company, raising their profitability and enabling them to compete more effectively in the market.

A worker in a Sydney factory that makes medical equipment

Prefers trade protection – because the import of cheap medical equipment from overseas is destroying their industry. The cost of labour in Australia is so much higher, and without tariffs protection and subsidies they wouldn't survive.

A lecturer at a small hospitality college in Melbourne that relies on the international education market for students

Prefers trade liberalisation – because their main student base comes from overseas countries. The increased integration of the global economy has enabled many students from overseas to come to Melbourne and study, creating more secure employment for the lecturer.

A banker teller in Melbourne

Prefers trade protection – because the increasing outsourcing and offshoring of banking services to countries with lower labour costs has seen numerous job losses from their industry.

A hospital administrator having difficulty sourcing medical equipment from overseas

Prefers trade liberalisation – because the freeing up of trade has meant that not only is imported medical equipment from overseas cheaper (because of the removal of tariffs and also the access to equipment produced in countries with much lower labour costs), it has also sped up the process of trade (removed some 'red tape') making it much simpler and faster to import the equipment.

A cleaner

Prefers trade protection – as the removal of restrictions on the movement of people across international borders has led to many more people willing to work as cleaners (increased supply of labour), resulting in wages being driven down across the industry.

An Australian federal politician

Prefers trade liberalisation – because they believe that the net benefits to Australia (of lower costs of imported products, more capacity to specialise in areas of production where Australia is an efficient, low cost producer and export to man different countries, and access to cheaper capital and international investment) has led to gains across the whole community and higher material living standards for all Australians.