Application Exercise 8b: Analysing Australia's trade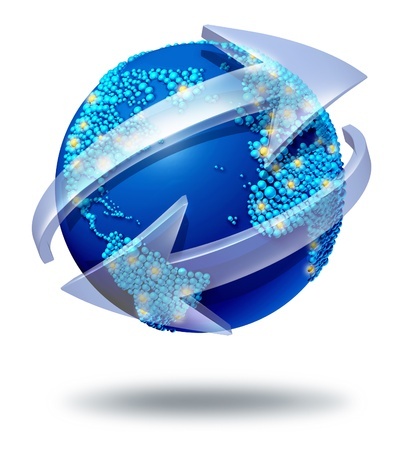 Analysing Australia's trade
Examine Chart 8.1. Describe the overall trend in Australia's trade balance over the last 10 ten years and explain what this says about the relationships between the value of Australia's exports and imports over that period.
Over the last ten years since 2012, Australia's trade balance has trended upwards, from a deficit (below zero) to above 5% of GDP. The movement of Australia's trade balance from a deficit to a positive number indicates that the value of Australia's exports has been greater than the value of Australia's imports on average over that period.
Examine Chart 8.2. Describe the changing pattern of Australia's exports of goods vs services since the beginning of the 2000s and explain why there was a downturn in services exports from early 2020.
Since the beginning of the 2000s, the value of Australia's export of goods has grown very rapidly, while the value of Australia's service exports has barely changed. Goods exports have grown from less than $10 billion in value in 2000 to over $50 billion in late 2022. On the other hand, services exports were around $3 billion in value in 2000, and have risen to just over $6 billion in late 2022 (although they did rise to as high as almost $9 billion in early 2020.)
Examine Table 8.1. Explain how the COVID-19 pandemic, and the various government responses to the pandemic, is likely to have impacted the structure of Australia's exports and imports in the last two years since the data was collected.
Table 8.1 shows Australia's 10 largest export and import products in 2019-20. It shows that in the lead up to the COVID-19 pandemic, two service exports (education and personal travel) were in the top 6 export earners for Australia. At the same time, personal travel services were the largest area of import expenditure for Australia. The government closed Australia's borders with the rest of the world during the pandemic and well into 2022 (effectively stopping all inbound and outbound travel and also restricting entry of overseas students who are part of the education-related travel services). Hence, it is highly likely that all travel services will have dropped out of the top 10 of both import and export products for Australia. There were also effects on importing of goods as a result of the closure of many manufacturing centres in our major trading partners, and this may have affected the 'freight transport services' category of imports as well. On the other hand, the import of medicines (namely COVID-19 vaccines, treatments and medical machinery) is likely to have spiked.
Examine Table 8.2. Identify the region of the world of each of Australia's ten main two-way trading partners.
Ranking

Country

Percentage of Australia's

two-way trade (%)

REGION

1

China

28.8

Asia

2

United States

9.2

North America

3

Japan

9.1

Asia

4

Republic of Korea (South Korea)

4.5

Asia

5

United Kingdom

4.2

Europe

6

Singapore

3.6

Asia

7

New Zealand

3.3

Pacific

8

India

3.0

Asia

9

Germany

2.5

Europe

10

Malaysia

2.5

Asia
Reflect on what you have learned about Australia's exports and imports and provide two reasons for the predominance of one particular region of the world in the answer to Question 4 above.
Asia predominates as the region in which m Australia's two main trading partners are located (6 out 10 are located there). Outside of Asia, two of Australia's other top-ten trading partners are located in the Pacific region (USA and NZ), and two are in Europe. One key reason for many of Australia's is the rise of Asian countries (particularly China) as manufacturing centres due to the integration of the global economy and the relocation of much goods manufacturing to this region in search of cheaper labour. As a result, Australia sells the majority of its commodities exports (coal, iron ore, aluminium ores, copper, gas, beef, gold) to these countries for use in production, and then imports a significant proportion of its goods exports from those countries. A second reason for a focus on Asia as a trading partner has been the increasing affluence of those countries, and their desire for services imports – namely education and tourism – which Australia has become a world leading exporter of.